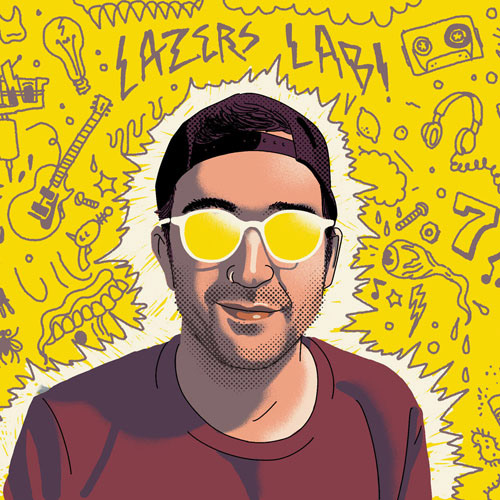 Hey - I'm Jimmy - I draw, animate, and design for a living.
I did
tattoos
for 14 years, and played in bands since the late 90's.
I started with illustration in 2001, at the age of 16, as the staff illustrator for the New England alt-monthly
TITAN MAGAZINE
. 
Since then, I did illustration as a side hustle, mainly for bands and promoters. iN 2016, I OPENED MY FREELANCE STUDIO,
LAZERSLAB
 , AND IT IS NOW MY MAIN HUSTLE. That year I also expanded into animation, and it has quickly become a downright obsession.
If I'm not drawing or playing music, then I'm hanging out with my awesome wife, Amanda, and my amazing son, Elliot.
My skills include: Illustration (raster & vector), Motion Graphics & Animation Design (2-D), Character Design & Rigging, Background Design, Art Direction, Social Media Content, Print Design, +more
Selected Clients: Bad Records/ Bad Rabbits, Hometap, Gizmogul, Phlearn Magazine, Nantucket Comedy Festival, WBRU, Four Twenty Records (NL), New York Bagel Company, Bridge Hotel Group, Bombadischi records, Dubbs Coffee, Fashionable Death, Whirlybird Productions 
Solo Exhibitions:
2015 "Reinforced Through Repetition," Knight Gallery
2013 "Regurgitated," Scurvy Dog
Selected Group Exhibitions:
2018 "Tattoo Inspired Art" Gallery X
2010 "Love Thy Neighbor" Machines With Magnets 
2007 "The Sight of Sound" Machines with Magnets
If you are looking for my design portfolio, you can find it
here
.